Trusted, Local IT Services And Support For Businesses In Fort Lauderdale and Miami
Are You Sick And Tired Of Dealing With Computer Guys That Are Impossible To Reach, Won't Follow Through, Can't Fix Things Right, And Nickel And Dime You For Everything That They Do?
If so, give us a call and let us show you what fast, friendly and highly-responsive outsourced IT services should be for your small to medium business: 954-779-6510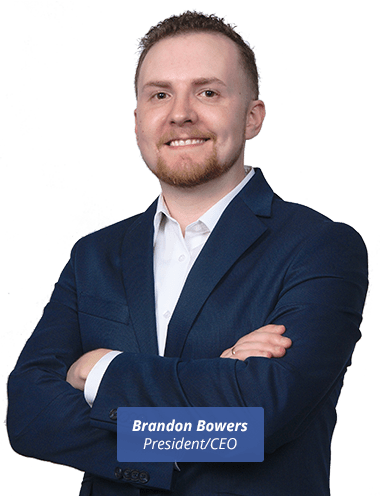 Call Us Today At 954-779-6510
See what other business owners are saying about us…
Dear Fellow Business Owner,
Deciding on an IT Consultant you can trust to handle one of the most critical operational functions of your business shouldn't be taken lightly. Making a wrong decision could lead to frustrating downtime, data loss, security breaches, lost sales, and more. I started ZenTek Data Systems to bring businesses a Professional, Honest, and Innovative IT firm that they can trust to have their back. So, if you'd like to reduce the time you're wasting dealing with technology issues and would like to obliterate this stress from your life, give us a call.
Keep in mind, we're not the right fit for everyone. I'm all about making our clients and us more productive. Rather than wasting your time or ours, I've put together this simple checklist to help you identify if a partnership with us makes sense. The following are the types of people that gain the greatest benefit from our services:
Busy Owners of Successful and Fast Growing Firms
Why? Because we know that with so many pressing deadlines and demands on your time, you need someone who will just get things done right and fast. In fact, that's why our service plans are designed to take complete responsibility for everything IT-related in your business. Our #1 goal is to minimize your involvement in any technical problems and eliminate anything that would slow down productivity and progress. Unlike other IT Companies, you won't hear us telling you "that's not our problem," "we can't handle that for you" or "you'll have to call XYZ company to get that problem resolved." We simply get it done and don't quibble over who caused it or whose problem it is. If you're the kind of CEO who just wants to have everything handled, we're ideal for you. However, if you are the kind of person who wants to try to maintain part of your IT systems on your own to save a bit of money and only call us in when you run into a roadblock or problem you can't resolve, then we won't be an ideal fit for you.
Business Owners Who Want Things Done RIGHT, Not Cheap
Why? Our best clients are the ones who want things done RIGHT the first time so they don't have to deal with do-overs and wasted time. They would rather invest a bit more in the right tools, technology and infrastructure up front than try to save every penny. That's not to suggest that our best clients are foolish in their budgets and spending—just the opposite. They simply know that a quality system and the right plan are far more important than saving a couple of bucks.
Business Owners Who Want a Competent, Professional TEAM Supporting Them
Why? Because they hire and run their business with teams and appreciate our Team System for providing exceptional IT support. They know that the most dangerous number in business is "one." They also know that no one person has the answer to every single problem, and that difficult problems are best solved when a highly competent and experienced team of professionals come together to resolve it.
If we sound like a good fit for you, I encourage you to call our office (or submit the form on this page) and request our free 21 question report that you should DEMAND from your IT Service Provider. This process will help you assure you are getting the absolute best service from a competent IT Firm. To secure this, simply email info@zentekds.com.
Dedicated to serving you,
Brandon Bowers
Brandon Bowers, President
Not Ready To Call Us Just Yet?
At least let me give you a copy of our recently published report, "21 Critical Questions Your IT Consultant Should Be Able To Say 'Yes' To."
Even if you aren`t ready to make a change right now, this report will give you important questions you should ask any computer consultant BEFORE giving them access to your company`s network.
Simply fill out the form here and you`ll have instant access to this valuable information.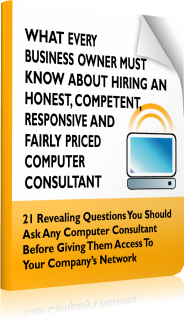 DOWNLOAD YOUR
FREE COPY NOW