To achieve their strategic goals and maintain a competitive advantage, businesses need to be technologically advanced. Nonetheless, managing the fast-evolving and complex IT systems is a huge challenge to many businesses. For this reason, businesses require managed IT services to ensure IT systems are fully optimized to support business processes.
Our Fort Lauderdale managed IT services will bring the most productivity to your employees and the entire business (ensuring you get the best results). We establish the best systems that will enable your business to edge out competitors. Regardless of your industry, we have a team of IT experts that guarantees you the best services in your region. Whether your IT needs concern managing your wireless services, IT support, installation, server control, or it's about networking servicing,  we offer you unparalleled IT support and services.
Similarly, our Miami managed IT services guarantee you 24/7 support and reliability in the region. If you think that your business is too small for managed IT support and services, we shall offer a new IT perspective that you can leverage to boost your productivity and operations. At ZenTek, we customize our services based on the needs of every customer and offer them at flat pricing. Besides, we handle all IT issues and allow you to concentrate on the core areas of your business to improve productivity.
ZenTek maintains a team of well-trained and experienced IT experts. Our specialists are handpicked to ensure we hire individuals with the competence and qualities we need. Our team is experienced and qualified to troubleshoot and solve simple and complex IT problems in your business. All our experts are friendly and welcoming (CUT THE GEEK SPEEK) and are easy to work with.
Free Network Audit
Fill out the form below to receive a free network assessment and learn how we can make your technology worry-free!
Benefits of ZenTek Managed IT Services
With our services, your network is monitored round the clock to ensure you have 24/7 defense against all forms of threats to your systems.
Effective management of your IT needs offers a 100% guarantee that the productivity of your employees and overall business will be improved.
We offer 24/7 IT support services that make sure that systems are optimized at all times, and business operations and processes are running as expected.
Our services are accessible in Fort Lauderdale and Miami with quick response time to all IT issues, aiming at restoring normal business operations.
ZenTek aims to keep your technology investment continuously monitored, up and running, and secure, allowing you to focus on core business areas.
Having your IT systems fully managed will enable you to take control of your costs and enable you to make accurate projections concerning your revenue.
ZenTek gives you access to modern and innovative technology that will help to minimize erroneous operations and processes and gain a competitive edge.
ZenTek Dedicated IT Team and Services Offered
Our team of experienced IT professionals ensures that your IT issues are solved, systems are running smoothly, and your business network is monitored 24/7 to safeguard the business against all kinds of cyber-attacks.
Whether you are in Fort Lauderdale or Miami, our team is easily accessible and will always ensure that your IT needs are fulfilled satisfactorily. Besides, our experts are easy to work with since they are well trained in dealing with different IT issues and working with different types of businesses and clients.
Our fully managed services ensure that your systems are maintained regularly to guarantee they are functioning effectively at all times and eliminate the chances of service downtime.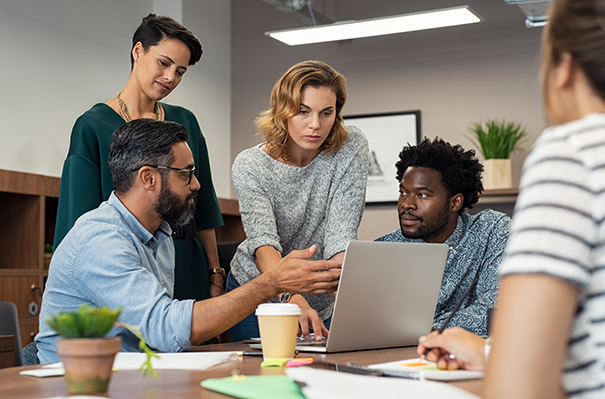 Are you in need to manage IT services in Fort Lauderdale and Miami?
If so, we will ensure that all your IT needs are fulfilled,
and your productivity and profits will be protected.