You can maintain a productive business without having to spend so much on IT Support. We offer reliable IT services with the best service in Fort Lauderdale and Miami. Fort Lauderdale IT Support services will boost your productivity and enable you to edge out your competitors.
We are one of the top IT service providers in Fort Lauderdale and Miami, offering customized IT solutions for small and medium enterprises. Our suite of managed IT services includes Cyber Security, Backup and Recovery, Cloud Computing, Email/Spam Protection, IT Support Services, Virtualization, VoIP, and Phone Service, Office 365.
We address all IT aspects concerning your business. Thus, you can accelerate the growth of your business with our IT support services. Managing IT can be a challenge to any business, and without relevant expertise, the productivity or even exposure to your business is greatly threatened.
We save you the ordeal with our experience and expertise in managed IT Services Fort Lauderdale and Support. At ZenTek, we offer you the finest IT support and services that significantly improve the value of your business.
Locations We Serve
At ZenTek, we leverage technology solutions and fine-tune our services in Fort Lauderdale and Miami to grow your business and establish a strong brand.
If you have been experiencing ongoing IT problems that have negatively affected your productivity and you don't know any trustworthy IT service provider who can solve the problem fast at a fair rate, we are here for you. ZenTek maintains a well-trained and experienced team of IT specialists that can quickly troubleshoot and fix all your IT problems.

We offer comprehensive managed IT services in Fort Lauderdale using innovative approaches, from 24/7 IT support to backup and recovery to cloud computing and much more.
ZenTek offers IT services in Fort Lauderdale to make sure that our customers get satisfactory services to improve and maintain business productivity. We offer the services that perfectly suit every small and medium business in Fort Lauderdale. So if you need Fort Lauderdale IT support services, we shall provide exactly the kind of service and support you need.
At ZenTek, we have quality customer service, a wide range of experience in IT services, and proactive response time and always deliver unrivaled IT solutions. Besides, we tailor our solutions based on the needs of every customer.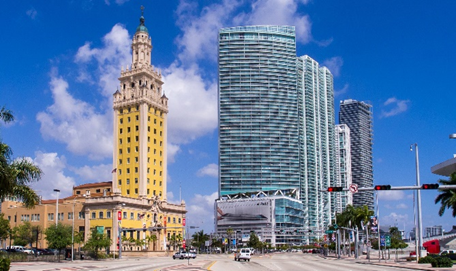 We offer comprehensive Miami IT support services that include backup and recovery solutions, email protection, internet and telecom, and cloud computing to ensure your services are available round the clock.
Are you searching for reputed and world-class leaders in IT services and support in Miami? ZenTek is here for you! We are committed to growing with your business and ensuring that we support you sufficiently every step of the way.
Our team works with the vision and dedication to satisfying the IT needs of small and medium enterprises. We help to protect your business from cyber-attacks and data losses. Besides, our 24/7 support ensures that you have maximum uptime to grow your business.
With ZenTek Miami IT support, you have the right IT solutions that will keep your IT infrastructure and data safe and secure.